OxyGeneo is an innovative technology for skin exfoliation (removal of dead skin cells from the skin surface), improving skin oxygen levels and infusion of valuable products to enrich the skin.
Experience the 3-in-1 super facial professionals are calling better than microderm. Incorporating patented Oxy-Geneo™ Technology for unparalleled skin nourishment & oxygenation, see younger looking skin after your first treatment.
3-in-1 Therapy. Better Results.
What makes Oxy-Geneo™ the new super-facial? Get the exfoliation benefits of microdermabrasion plus deep facial rejuvenation with the infusion of essential revitalizing nutrients and healing skin oxygenation from within. Oxy-Geneo™ treatments are suitable for all skin types – any ethnicity and pigmentation, sensitive skin, and even for those who keloid (scar) and couldn't otherwise have abrasion treatments.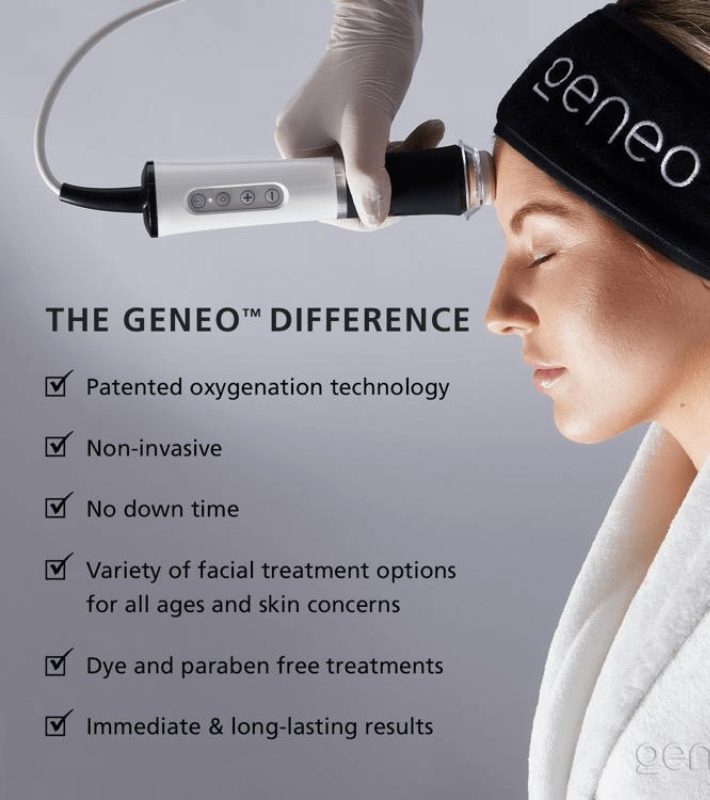 Exfoliate. Infuse. Oxygenate.
Breakthrough OxyGeneo™ Technology provides superior anti-aging results by treating the skin at a deeper level. Exfoliate, Infuse, and Oxygenate your way to youthful skin.
"Better than Microdermabrasion"
Find out why professionals are calling the OxeGeneo™ Facial "better than microdermabrasion".
We have a range of services available ranging from simple facial clean ups and face lifts to Cryolipolysis (Fat Freezing). Pick your interest and dont forget to call us for more information on