A HIFU facial uses ultrasound to create heat at a deep level in the skin. This heat damages targeted skin cells, causing the body to try to repair them. To do this, the body produces collagen to aid in cell regrowth. Collagen is a substance in the skin that gives it structure and elasticity.
High Intensity Focused Ultra-Sound
As we age collagen production slows down. Our face, neck and décolletage start to lose tone and elasticity and we often notice our skin becoming looser or start to sag. This can cause particular concern around the jawline or jowls, the neck and brow area; ageing us beyond our years.
Our Non-Surgical HIFU treatment uses Ultrasound energy which is able to target the deep structural layers of the skin. By targeting heat at specific depths we can kick start the body's healing response, this naturally increases the levels of collagen in the tissues.
As collagen increases, this leads to a gentle lifting and tightening of the skin. Helping to reduce the signs of ageing, for a younger, more refreshed appearance.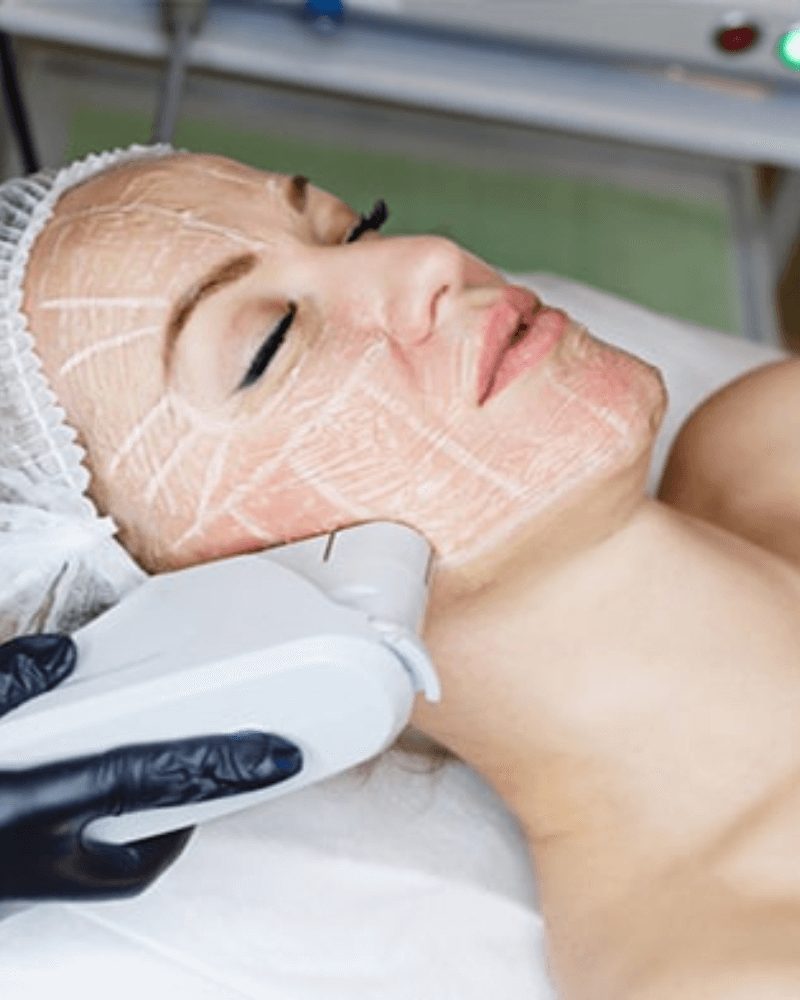 HIFU is able to reach tissues that other anti-ageing treatments can't affect. This makes HIFU a very popular alternative to surgery or more invasive treatments such as thread lifts or injectable toxins and fillers.
Benefits of a HIFU Face Lift?
Our Non-Surgical HIFU non-surgical face lift treatment is an advanced cosmetic procedure and offers many benefits, these include